DFW Ventures, LLC. provides a high level of luxury design to complement their quality construction and craftsmanship. Each home is uniquely designed with the utmost attention to detail by their professional design-build team.
DFW is proud to have on their team, Interior Designer, Michelle Brown. Michelle has been with DFW Ventures, LLC. since its conception, but her work relationship with DFW builder, Paul Davidson, expanse over 20 years. Michelle has worked with over 24 builders, and considers DFW one of the best she has had the privilege to work with. "Their ability to listen to the customer and follow through is key to their success".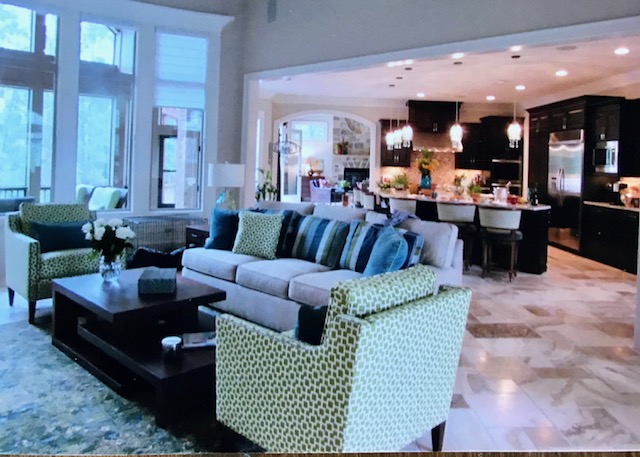 Michelle brings to DFW 30 years of decorating and design experience. She is licensed and has owned her own business, Brown & Company Interiors, since 1989. Several of her projects have been to press, including her own personal home; which was a feature home in Southern Homes magazine.
Her interior design selections make each DFW home unique from tile, cabinets, paint, lighting, and so much more. Michelle stays current with the latest trends, but appreciates the classics.
Michelle has also established great relationships with many of DFW's clients, providing further decorating and design services to complement each client's personal lifestyle. Michelle's goal is "to give the client a house that will be a home they will love for years to come".